February 5, 2023
How Learner-Centered Leaders Solve Problems: Lessons from LCLL Cohort 3
By Transcend Learner-Centered Leadership Lab Cohort 3
Clockwise from top left, the authors: Deborah Gist (OK), Christina Grant (DC), Brian Griffin (CA), Melissa Harris (GA), Alex Marrero (CO), Karen Quanbeck (CO), Ángel Rivera (TX), Tamara Willis (PA)
Ten months ago, a group of us embarked on a deeply personal and impactful learning experience: the third national cohort of the Learner-Centered Leadership Lab (LCLL). We came from very different places—big districts and small, veteran superintendents and first-timers, educational agency leaders and leaders from small, rural communities—so when we first gathered together, we weren't exactly sure what we shared other than a belief that we could be doing more to help our systems be more learner-centered. What we discovered, though, is that we all had the conviction that schools can do more to be more centered on our learners, both the little ones and the big ones. We shared curiosity about how to do this work ourselves, and we shared the growing understanding that our contexts—unique to our communities and reflective of the grounding values that brought us to leadership—play an intricate role in shaping what being learner-centered means for our systems
Education today is filled with challenges. Our students are facing learning gaps unlike any we have experienced in our lifetimes, with historic declines in reading and math. With growing numbers of students facing anxiety and depression, there has been an increased recognition of the mental health crisis facing our students and staff. In many places, schools have become ground zero for the political battles gripping our country. We face staffing shortages and our people are tired, ourselves included. Creativity requires energy, and we know that as the leaders of our systems, it is our responsibility to create the space for creativity. As one of our members said, "It's a challenge to keep leaders whole and inspired," but this is among the most important things we can do.
The Learner-Centered Leadership Lab has been a place for us to recharge ourselves and reconnect with the values at our core. We have spent time refining our concepts, or what we believe learner-center leadership looks like for ourselves and our community. And this year, we dove deeply into context as well, looking at how our contexts—the people we work with, the community values, the external factors that sometimes feel beyond our control—influence us and our ability to lead in learner-centered ways.
During our sessions, we frequently expressed the feeling of being caught at the mercy of our context: facing challenges with staffing and strategies, with budgets and boards, with politics and policies. There is also the historical context, which for many of us is rife with decades of racial inequities and disproportionate outcomes. Every year, our districts face elections, legislative changes, and challenges with our budgets, and then COVID added stress, health concerns, and mental health challenges, along with learning loss and a need for acceleration. The weight of context was never more clear than when our cohort met in Tulsa, just steps away from Black Wall Street, the site of the largest domestic massacre in U.S. history.
While these challenges felt insurmountable, when we were together in Tulsa, we helped each other see that we may not always have the ability to change the context, but we do have the ability to reframe and change the way we see it and to stay grounded in the beliefs at our core. By facing the challenges and articulating what we believe, we found that we were able to build up our own sense of who we are as learner-centered leaders. This knowledge gave us the strength to focus on learners and the conditions we can influence to create extraordinary experiences and outcomes.
Throughout our time together, we gave ourselves permission to step out of our comfort zones and really reflect on what drives our core beliefs and our concept of learner-centered leadership. Our colleagues helped us see that staying grounded in these beliefs gives us the strength to face the challenges in our context. And by sharing our experiences—the challenges and problems we all deal with—we grew to realize the power of opening up.
When we juggle everything in front of us and try to find all the solutions ourselves, we actually limit our ability to help our systems move forward as we inadvertently communicate that we don't believe that others can solve problems. Carrying the load alone is also exhausting, which can make the job of being a leader unsustainable. What will help is realizing that all learners—adults and kids—need to be part of the solution so that we can collectively solve problems and create conditions to advance learning for all.
Here is our advice for how learner-centered leaders solve the big problems in our districts. It's both simple and complex, and it asks us as learner-centered leaders to model our beliefs.
First, give yourself permission to step out of your comfort zone and put your challenges into a space with trusted colleagues. People in your network or district can play this role for you, and equally important, you can play this role for them. The LCLL played this role for us and we found that while being vulnerable can feel risky, it also can bring big rewards.
Second, as you think about your challenges, anchor yourself in your core beliefs. Staying in touch with the values and motivations at your core will sustain you more than you realize as you work on solving the problems that make you feel stuck.
Third, continually develop your concept of what it means to be learner- centered. Revisit how your actions reflect this concept and how you are a learner as well.
And finally, while there is a lot in our context we don't control, we can shape the conditions for learning and be active agents of change. The LCLL framework helped us work with our teams in learner-centered ways, which pays off for kids.
Our core beliefs—and how we describe being learner-centered—are among the most powerful tools we possess. The LCLL helped us remember these beliefs and inspired us to keep developing our own skills as learner-centered leaders. We invite you to join us in this journey!
To hear more in-depth reflections from some of our participants, watch this video featuring their insights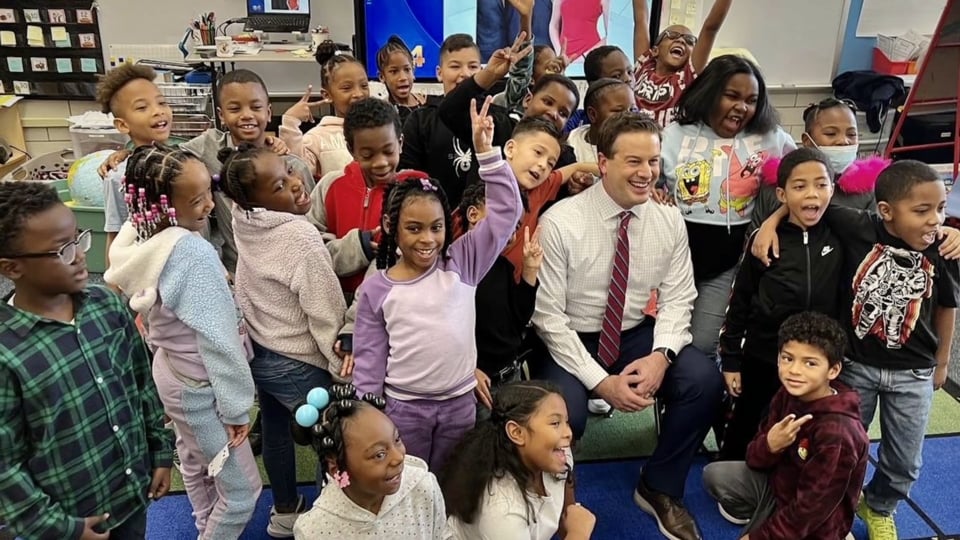 Click here to learn more about the Learner Centered Leadership Lab and hear from Cohort 1 and Cohort 2. To learn more about the LCLL, please reach out to Transcend Superintendent-in-Residence, Susana Cordova.
Author
Transcend supports communities to create and spread extraordinary, equitable learning environments.